VIX Index, Last Five Years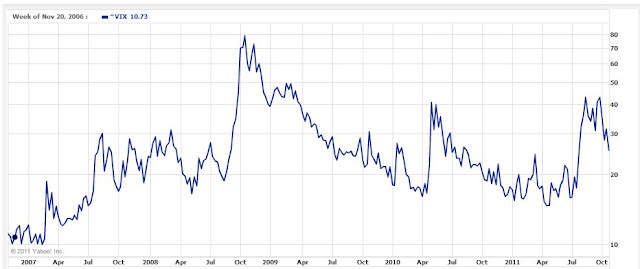 Wow, so that was quite a rally since my recent post(s). I am tempted to list up the things that I've mentioned in the past month and how well it's done, but I won't. I didn't make those comments as a short term call on the market.
But the fact that the market was reasonably if not cheaply priced, that the VIX was pretty high up, sentiment was bearish and there was a lot of fear, that even Buffett thought BRK was cheap that he announced a share repurchase, great financial companies like Goldman Sachs and JP Morgan were trading under *tangible* book value per share etc… were all indications that things might go up.
Of course, this may just be another reflex rally in an ongoing bear market. I wouldn't know. I just look for values and act accordingly.